Welcome to King's Eye Care
Your Optometrist in Berea, KY.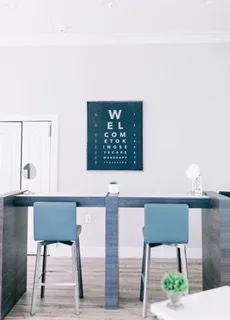 Call us at 859-986-7027 today.
The doctors and staff at King's Eye Care are pleased to welcome you to our practice. Our commitment is not just in meeting your expectations, but in exceeding them! We strive to provide an environment that is comfortable and friendly by using our expertise and state of the art equipment. We are located centrally in Berea, Kentucky providing eye care for thirty five years. Our services include exams for glasses and contact lenses including astigmatism and bifocal lenses. We also specialize in diagnosing and managing eye diseases such as dry eyes, glaucoma, cataracts, eye infections, ocular allergies and emergency situations.
Our goal is to serve our patients by helping them with their personal eye health and providing them with professional and state-of-the-art technology. We believe that healthy eyesight is vital to a high quality of life - both of which we are committed to!
Please give us a call to schedule an appointment at (859) 986-7027.
Welcome to King's Eye Care in Berea, Kentucky. The King's Eye Care team strives to provide the finest in optometric services. We invite you to browse our website to learn more about our optometry services, and invite you to join our patient family by scheduling an eye exam appointment at our Berea office.
King's Eye Care is a full service eye and vision care provider and will take both eye emergencies as well as scheduled appointments. Patients throughout the Berea area come to King's Eye Care because they know they will receive the personal attention and professional care that is our foundation. Our team is dedicated to keep our patients comfortable and well-informed at all times. At King's Eye Care, we will explain every exam and procedure and answer all of our patient's questions. Additionally, at King's Eye Care, we offer vision financing options and will work with vision insurance providers to ensure good eye health and vision care for all of our patients.
Our Approach to Optometry
Our one-on-one approach to optometry makes King's Eye Care a great choice in the Berea area. Our optometrists offers the following services: complete eye exams, contact lenses, glasses, glaucoma testing, and pre- and post-operative care. For a complete list of services, visit our services page or call our Berea office at 859-986-7027.
At King's Eye Care, we are dedicated to providing high-quality optometry services in a comfortable environment. Call us at 859-986-7027 or schedule an appointment today online

Berea Optometrist | King's Eye Care | 859-986-7027
854 Ridgewood Dr. Berea, KY 40403